Illinois News : Schilling Visits Thomson Correctional Facility
Posted by Ralyn

on 2009/11/16 3:10:00

(

2556 reads

) News by the same author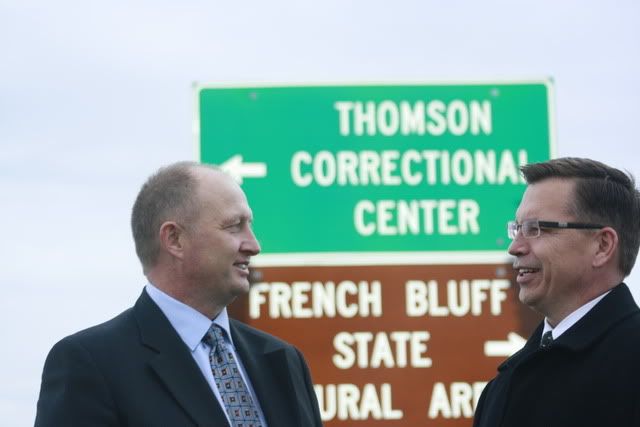 Schilling Visits Thomson Correctional Facility
Says we cannot afford to be short-sighted


EAST MOLINE, IL-- Bobby Schilling, Republican candidate for Congress in the Illinois 17th Congressional District, visited the Thomson Correctional Facility today. Thomson Correctional Facility is under consideration to house Guantanamo Bay detainees. Schilling criticized the proposal, calling it "short-sighted" but also said that he supports filling Thomson with federal criminals, just not Al-Qaida terrorists.

"Our politicians tend to be a little short sighted at times," said Schilling. "That explains why we have a skyrocketing national debt and the highest unemployment rate since President Carter. It is almost as if as soon as someone says the word 'jobs' they will fully support the measure, even if it means bringing Al-Qaeda terrorists within 50 miles of their residents. We can create jobs by bringing federal prisoners here, we don't need to bring Al-Qaida terrorists here in order to create jobs.

Schilling spoke with many residents. Reactions were mixed, however the general stance was that housing federal criminals was okay, but housing the Guantanamo detainees was a bad idea. Many residents said that the concern should not be the Al-Qaida prisoners inside of Thomson, but who the prisoners would be attracting to the area.

"Our politicians need to be leaders and look at the long term effects of bringing Al-Qaida terrorists to this prison. How are we going to transport these terrorists to the prison? How is housing Al-Qaida terrorists going to affect employers in the area? What type of people, is this prison going to attract? Who are the future prisoners of Thomson? What if Osama bin Laden is caught? Will he be housed in Thomson? If so, won't that make Thomson a huge target for a terrorist attack?

"Furthermore what is it going to do to the surrounding areas? I know for a fact that I wouldn't want to move or open a business within 50 miles of an Al-Qaeda prison.

"If this were a nuclear waste facility, I am sure that these politicians would have a much different take on it. In reality a nuclear waste facility would have the same amount of economic damage as this terrorist prison will.

"Voters need to keep in mind that these are the same politicians who oppose job creating measures like domestic oil drilling. Domestic oil drilling actually helps local economies and their surrounding areas, all the while creating thousands of high paying jobs across the country and lowering energy prices for all. It just seems a little odd to me that they would support bringing Al-Qaida terrorist into our country to create a small amount of jobs, but oppose a non-controversial measure like domestic energy production."

Schilling, a native of Rock Island, has served as a local union steward and also has 13 years of union experience. Schilling, a local business owner and father of nine children, is running on a platform of bringing jobs and real representation back to the 17th district. Schilling is the only Republican candidate for the Illinois 17th District that will be on the ballot in the February primary election.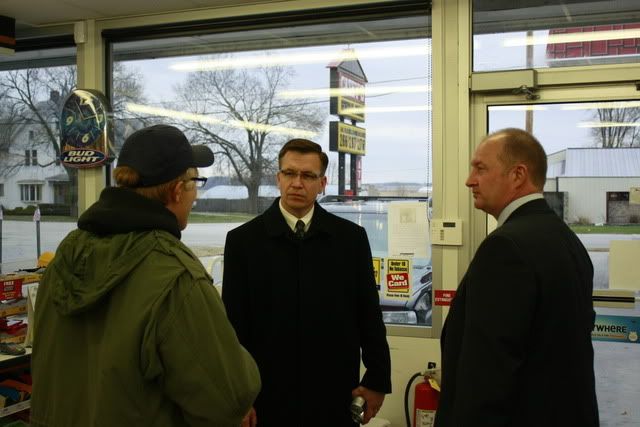 For more information about Bobby Schilling please visit his website at www.bobby2010.com
Rating: 0.00 (0 votes) - Rate this News -
Bookmark this article at these sites
The comments are owned by the poster. We aren't responsible for their content.